Pugtato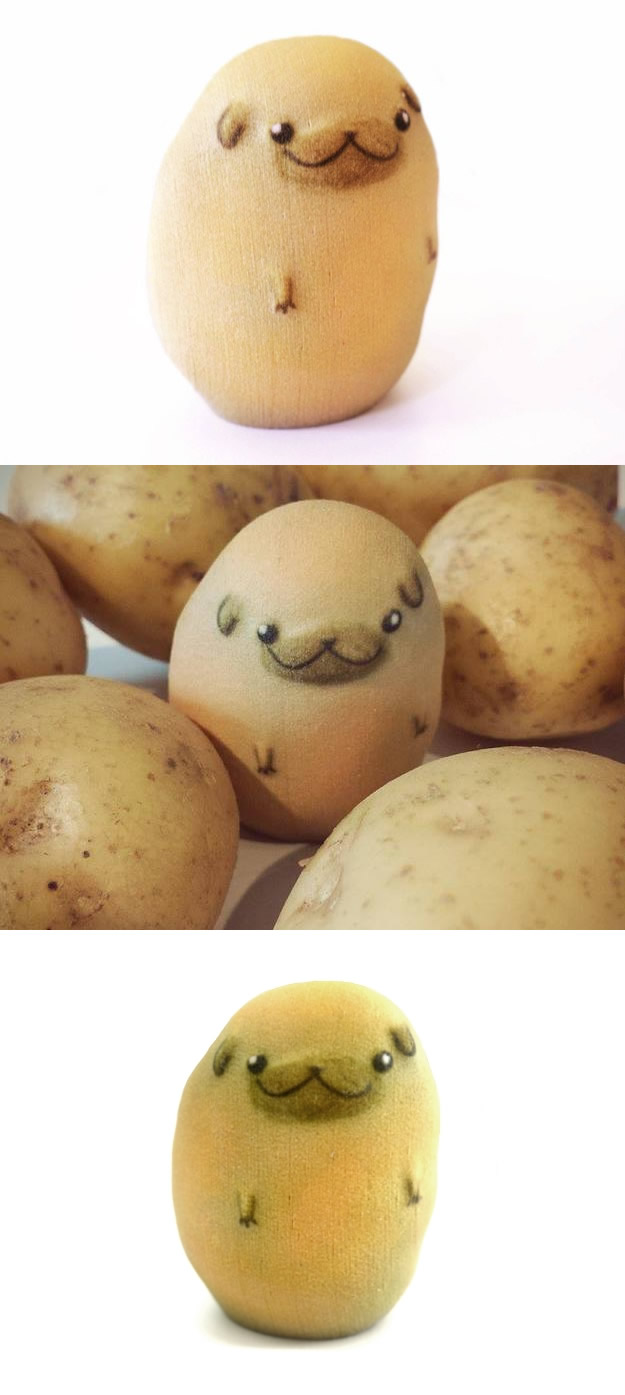 Pugtato, an original illustration by Sophie Corrigan. Designed in collaboration with Kostika Spaho.
A member of a silicon-based evolutionary tree, the pugtato's stonelike appearance belies its chemically unstable nature. Evolving in an environment where the climate is mostly constant over time but varies wildly and unpredictably from place to place, pugtatoes have adopted a largely sedentary lifestyle to avoid wandering into a climate that would threaten their molecular integrity. In the wild they were known as tuber hounds, and were masterful trappers and ambush hunters. Humans, predictably enough, started breeding them when they discovered tuber hounds had the same environmental requirements as humans. A wide variety of tuber hounds can be found as pets in human society; the pugtato is prized for its appealingly rotund shape and its striking resemblance to Earth lifeforms.
This model is 3D Printed in Full Color Sandstone: Fully colored material with a coarse finish and a delicate feel.