I.T. Jobs Available!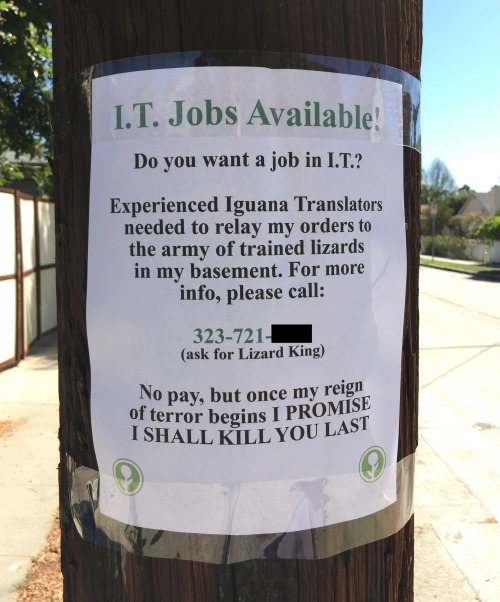 I.T. Jobs Available!
Do you want a job in I.T.?
Experienced Iguana Translators needed to relay my orders to the army of trained lizards in my basement. For more info, please call: 323-721-??? (ask for Lizard King).
No pay, but once my reign of terror begins, I PROMISE I SHALL KILL YOU LAST!